#Old '76 House, Tappan, NY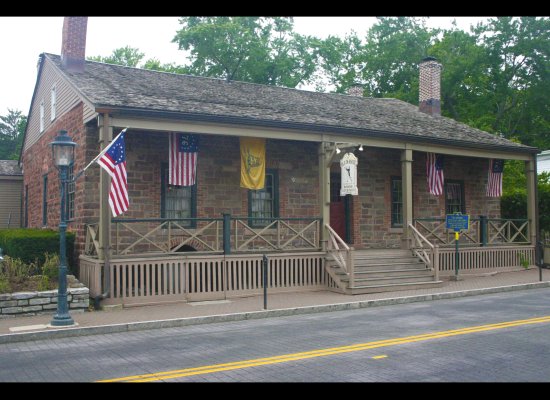 The oldest bar in the country was built by Dutch immigrants in 1668 and has been serving the public ever since. Because Tappan, in the Catskill Mountains just north of New York City, was an important place during the Revolutionary War, the Old '76 House saw a number of famous guests, including George Washington himself. Its most notorious guest, however, was British spy, Major John Andre, who was jailed at the tavern and put on trial at the church across the street (he was subsequently hanged about two blocks away). This place is a must visit, not just for the history and excellent food, but also because part of the actual bar is still original. You can literally sit and drink at the same exact bar that George Washington once tipped back a few drinks of his own.
#White Horse Tavern, Newport, RI
The White Horse Tavern was established in 1673 and has seen a number of characters pass through her doors. In fact the great-great grandfather of Benedict Arnold (also named Benedict Arnold) was Newport's governor until 1678, so he no doubt had a drink or two here. During the 18th century the owner's son was reported to be a pirate and rum smuggler. When British authorities were hunting for him he hid out at the White Horse. During the Revolutionary War the tavern was confiscated by the British and used to house soldiers. Today it features an outstanding fine dining menu and is a perfect place to cozy up to the fireplace during a chilly autumn evening while enjoying a Dark and StormyTM or a Hot Tottie.
#Samuel Fraunces Tavern, New York, NY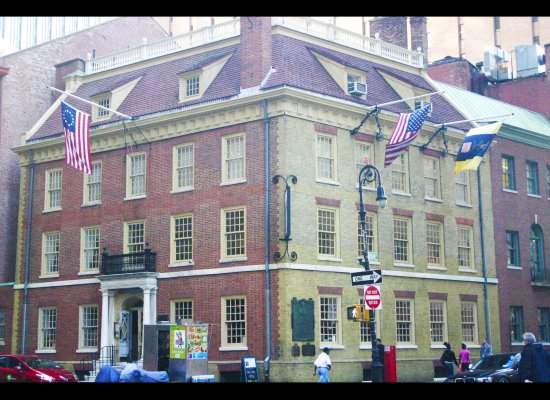 Built originally as a mansion for a wealthy New York City family, the structure was purchased by Sam Fraunces and turned into the Queen's Head tavern in 1762. Despite the name the place was widely known as a place frequented by patriots, who gathered and expounded on the merits of independence from Britain. When the British evacuated New York City in 1783 George Washington celebrated here, and when he retired from the Army he gave his farewell address to his troops in the "Long Room" on the second floor. Fraunces is currently a museum celebrating both the Tavern's past as well as the American Revolution and no longer the multi story tavern of old. Never fear though, the ground floor has been leased to the Porter House Company who operate a colonial themed restaurant and bar.
The world's foremost travel blogs!
Latest posts by TravelFore (see all)
Related Posts